Foresee your ups and downs in a year like a professional Feng Shui master...
Finally: You can Preview Your Life,
Boost Good Luck and Avoid Bad Luck!
Introducing...
2012 Year of Dragon
Your Fate Predictions e-Book
Dear Friend,
My name is Pierre Mak, I am a long-time Feng Shui practitioner in Hong Kong with over 20 years of experience in Feng Shui and fortune telling.
For over 10 years I study and implemented various Chinese astrology fortune telling systems. Once every 12 months, before the Chinese New Year began I helped my family, friends and colleagues to predict their fate in the coming year.
With a chance to preview the fate, they could plan their actions and prepare for the good (and bad) times. This proven to be very helpful because while they could not completely change their fate, they could act accordingly to boost the good luck and minimize the effects of their bad luck.
I have received more and more requests for help. Until recently, I started to think, instead of teaching individual friends, can I help more people who are eager to to live a better life? Can I present what I know in e-book format for easy access?
Did you have a tough 2011?
I understand how terrible life could be if bad stars affects you. Being laid off, lost money in stock market, boy/girlfriend go away, bad health... you deserve a better 2012. Learn ways to avoid bad luck again.
Or Did you enjoy a smooth 2011?
What if you know which is your best performing month? What if you are told what people could bring you good luck? You can maximize the good luck and earn a fortune, win a better job, get girls/boys and live stronger. 2012 could be even better!!!
No matter how good or bad your 2011 was, you could use proven Chinese astrology systems to forecast your fate, act accordingly and maximize your good luck.
To to this you need to learn Chinese astrology and Feng Shui principles, This probably takes you a few years, not to mention the cost spent on buying books or following a good master.
Now, with my latest e-book, you save lots of time and money while you still got to know your fate in the coming year and what to do (and what to avoid doing).
The One and Only Astrology Prediction Book You Need for 2012!
With Proven Chinese Astrology
An overview of your fortune with details in wealth, career, health and love
A month-by-month forecast of your fortune for the next 12 months
The people, colors, numbers and directions that bring good luck to you
Are Chinese Horoscope Predictions Useful?
Read these real stories...
A Chinese man, Dong, divorced in spring of 2008. He was very depressed and lost all his motivation to go to work. He became a alcoholic. His friend Maisy referred to a Chinese Zodiac forecast and told Dong that he would have a sweet marriage in the coming year. Dong certainly did not believe in Maisy. Dong later got a job in a foreign country. He went there alone but finally brought back a new wife by the end of year. The Chinese horoscope predictions simply hinted on his good luck in relationships in that year.
(Translated from http://maisylam.mysinablog.com/index.php?op=ViewArticle&articleId=2171193)
Mrs Yuen is a an office lady. 2009 Chinese Zodiac forecast said that although there would be quite a lot of opportunities to show off her talant and work with others. It turned out that she had some talks with other companies for co-operation. The forecast also said that she would lose money in the stock market and would have problems in her digestive system in spring. She really lost over 20% for one single blue chip and and stomachache for a whole week right after the Chinese new year.
(Translated from http://mrsjuan.mysinablog.com/index.php?op=ViewArticle&articleId=1621540)
So...
Chinese Zodiac forecast tells you how probable you would have good (or bad) luck in a particular time period. With a preview of your fortune you could minimize the bad effects and maximize the good effects you experience. For example, if you know you have higher chance to have personal injury, you can avoid driving and eventually get a minor injury only instead of a car crash. If you know you have good luck in the stock market in this summer, why not invest more?
This e-book serves exactly these purposes. It has over 10,000 words and is loaded with unique tips you cannot find in other Chinese astrology books:
Month-by-month predictions that you can hardly find in other web sites
Not only a plain forecast but what to avoid and what you should do to improve your luck
The book is fully packed with useful information and practical tips. You don't have to get advice from elsewhere, this Chinese e-book is the only guide you need for a lucky 2012! You can also help your friends and relatives to predict their fortune for the Year of Dragon!
Join Us!
Beat Bad Luck
Invite Good Luck
Stay Happy Everyday!!!
If you are serious about having a fortunate Year of Dragon, you must read this e-book that gives you a detailed Chinese astrology forecast for 2012.
I am so confident that this e-book is a steal for this price and this much content. I'm even going to make this a no brainer with a 30-day money back guarantee…
If you don't feel this e-book helped you, I'll give you a FULL REFUND. I'm taking all the risk, so there is no reason for you not to TAKE ACTION NOW and pick this up…
What Are You Waiting For?
GET Instant Access to
Your Lucky Year of Dragon NOW!
2012 Year of Dragon
Your Fate Predictions
$17 Now Just $7
Overview of your luck in wealth, career, love and health for the whole Chinese Year of Dragon (4 Feb 2012 to 3 Feb 2013)
Month-by-month fortune prediction according to your zodiac sign
Guide to better luck using your lucky numbers, colors...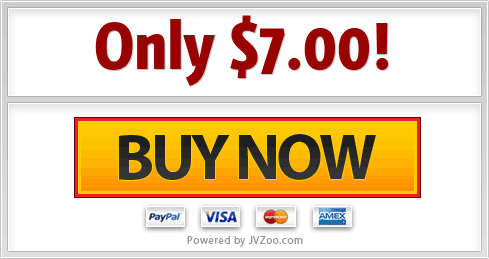 This offer will expire soon. BUY IT NOW before the Chinese Feng Shui Year begins!